Our Mission
A project of the Ashbrook Center, AmericanFounding.org serves the Center's mission to strengthen constitutional self-government by educating our fellow Americans in the history and Founding principles of our country and the habits of reflection and choice necessary to perpetuate our republic.
We believe that America's future is found in her past. AmericanFounding.org presents in one place, the documents, debates, and narratives necessary to understand America's Founding and therefore America itself. We invite all Americans to reflect on these documents as they consider America's meaning.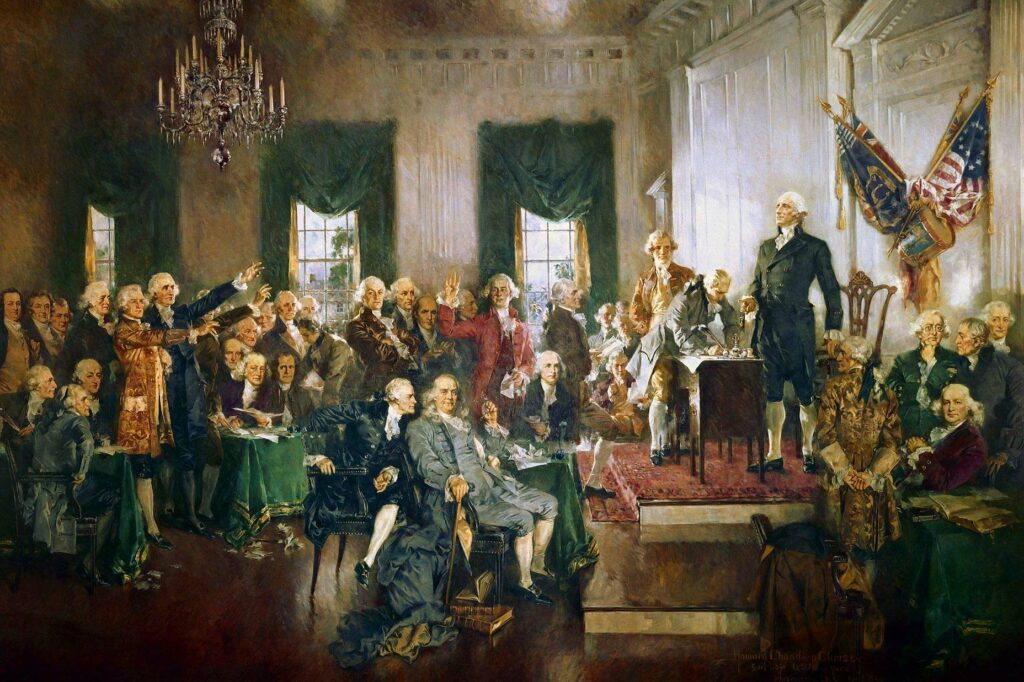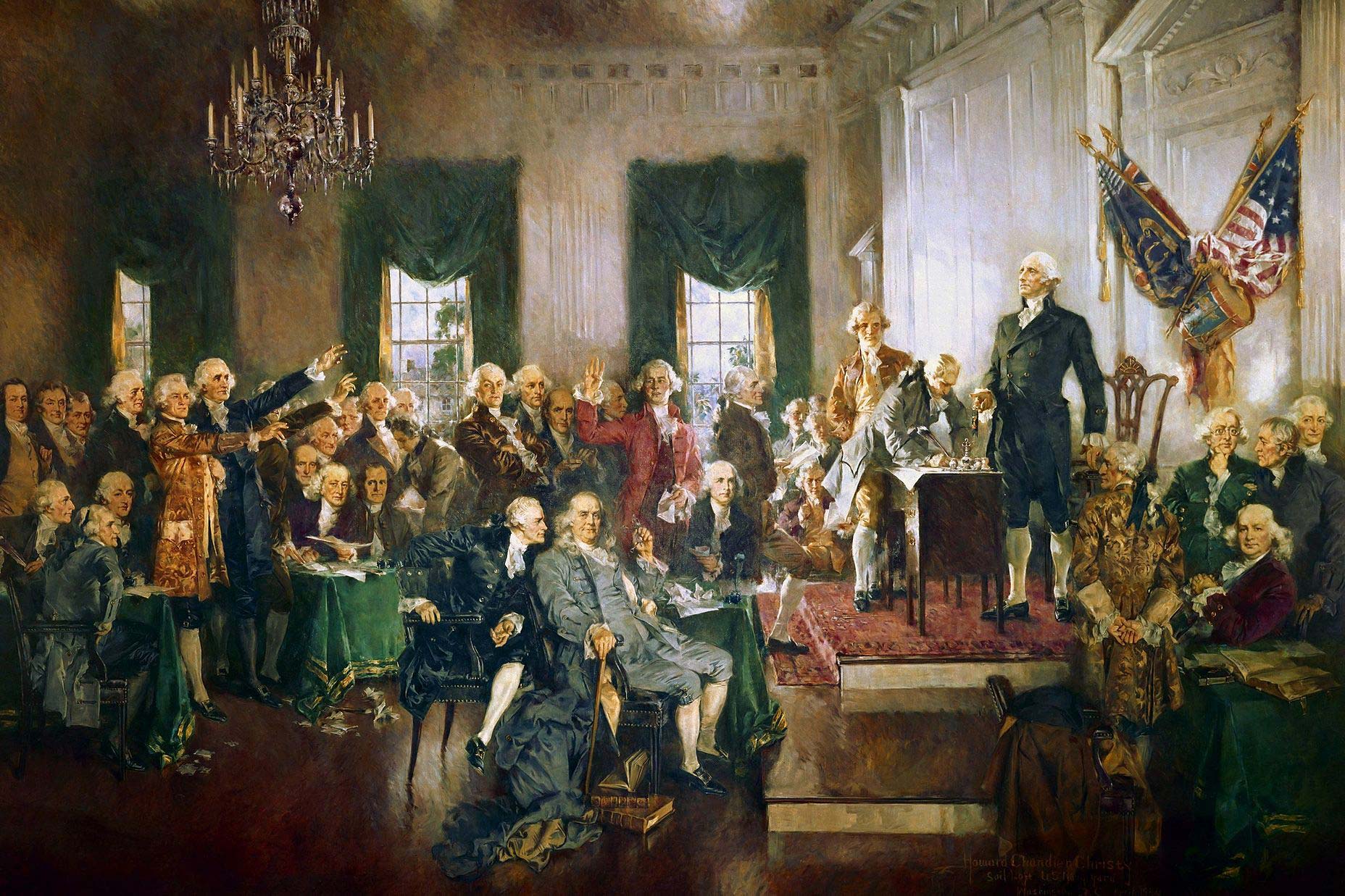 Our Approach
Our approach is to present America's Founding in its unvarnished truth, free from ideological influence. Our hope is for readers to similarly suspend their biases, approaching these documents with humility, seeking first to understand the Founders on their own terms.
We believe that the reader who honestly approaches these documents in this way will conclude that America's Founding, with all its flaws, offers us the best chance to form a more perfect union. We believe that the reader will come to see that America's heart lies in our Founding and that our history is the story of our shared struggle to live up to the self-evident truths proclaimed in the Declaration of Independence.
Our Story
The Ashbrook Center has been teaching students, teachers, and citizens since 1983. Our commitment to telling the truth of America's history through primary documents has never wavered as we have reached thousands of teachers and hundreds of thousands of students.
AmericanFounding.org came into being as the result a lifetime of work to understand the Founding by one of our best scholars. Gordon Lloyd, born in England and raised in Trinidad, came to America sixty years ago to pursue his graduate degree and never left. A naturalized citizen of the United States, he came to love his adoptive country because of the great promise which lies at the heart of it and he has dedicated his life to telling his fellow citizens about this great promise and our shared responsibility to live up to it. His story is the great American story.
Looking for a way to secure and expand his work to an audience beyond the classroom, AmericanFounding.org was conceived. It is his invitation to you to join him in reflecting on the truth and hope that America's Founding offers to immigrants and natural-born Americans alike.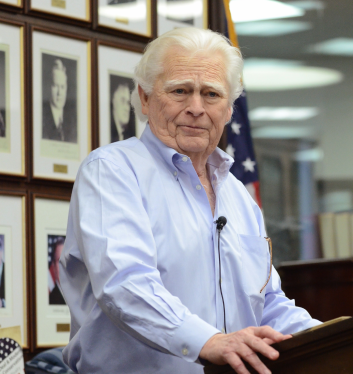 Gordon Lloyd
Professor Gordon Lloyd earned his bachelor of arts degree in economics and political science at McGill University. He completed all the course work toward a doctorate in economics at the University of Chicago before receiving his master of arts and PhD degrees in government at Claremont Graduate School. The coauthor of three books on the American founding and sole author of a book on the political economy of the New Deal, he also has numerous articles, reviews, and opinion-editorials to his credit. He has received many teaching, scholarly, and leadership awards including admission to Phi Beta Kappa and the Howard White Award for Teaching Excellence at Pepperdine University. He currently serves on the National Advisory Council for the Walter and Leonore Annenberg Presidential Learning Center through the Ronald Reagan Presidential Foundation.
SUPPORTED BY PATRONS OF TRUTH
This project can only be made possible through our generous supporters who see the great promise found in the Declaration of Independence and who want their fellow Americans to see the promise too. These generous men and women who are carrying on the American experiment in self-government. We, at Ashbrook, thank them for their support and, more importantly, America thanks them.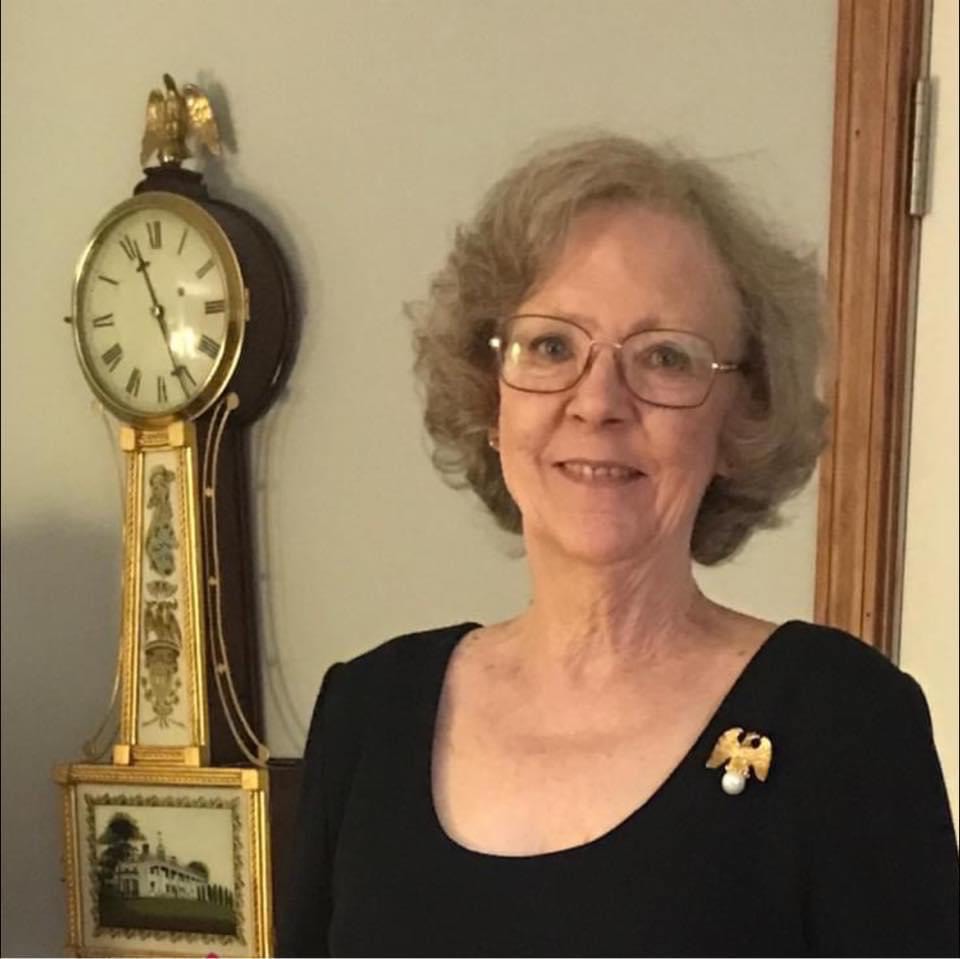 Barbara Walter
Along with her late husband John, Barbara Walter has been a long-time friend and supporter of the Ashbrook Center. She is a passionate believer in the principles of America's Founding and the need to educate the next generation in what it means to be an American. Barbara's generous support for The American Founding project exemplifies her commitment to the promise of America.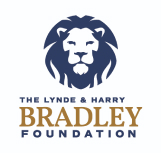 The Bradley Foundation
Lynde and Harry Bradley believed in freedom and the richness of community and culture that are the basis of a well-lived life. The Foundation seeks to further those beliefs by supporting the study, defense, and practice of the individual initiative and ordered liberty that lead to prosperity, strong families, and vibrant communities. The Bradley Foundation envisions a nation invigorated by the principles and institutions that uphold our unalienable rights to life, liberty, and the pursuit of happiness.
Would you like to support the American Founding?
Your support can help to share the truth of our Founding with Americans for generations to come.
Donations are made through the Ashbrook website.
DONATE TODAY